Resisting Ryan
---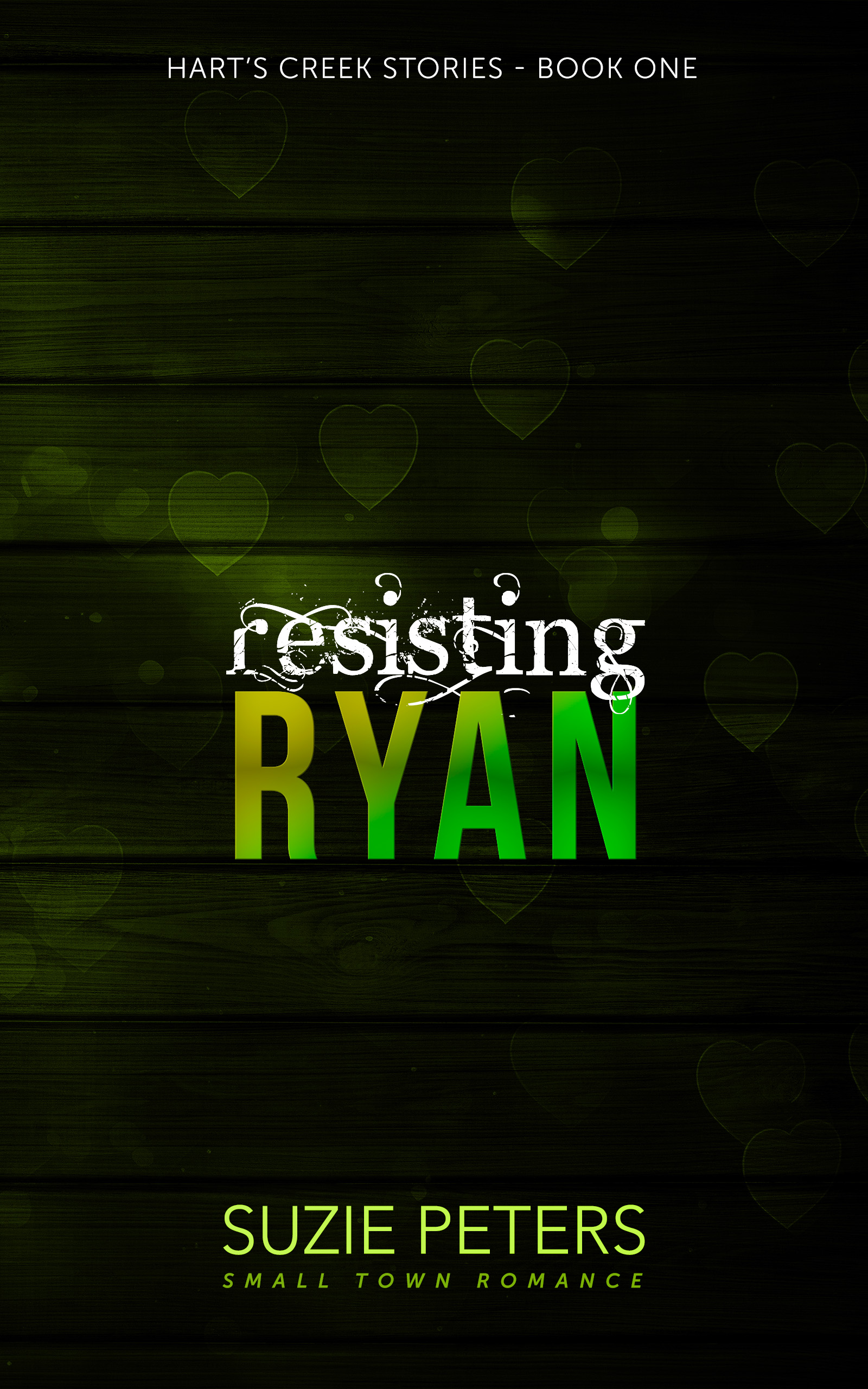 Sizzle Rating:

Romantic Sex and Language
Resisting Ryan – A Hart's Creek small town sizzling romance from Suzie Peters.
Peony
I've never been the type to have a one night stand.
I like stability, commitment, cash in the bank, love… and I don't have any of that right now.
So, why did I just spend the most incredible night with a stranger, without even asking his name?
My only solace now is, at least I'll never have to see him again.
Ryan
I'm the king of the one night stand.
I hate relationships and intimacy… always have done.
So, why is it when I wake alone after the best night of my life, I can't just write it off?
I have to find her. But first, I have to get to my business meeting with Peony Hart…
What happens when Ryan discovers who Peony Hart really is?
And how will Peony react when she finds out what Ryan is doing in Hart's Creek?
Sparks fly in this sizzling lovers-to-enemies-to-lovers, small-town romance, featuring steamy sex scenes and adult language… be warned!
This is the first book in the Hart's Creek Series, but can be read as a standalone story, with no cliffhanger, and a guaranteed HEA.
A note from Suzie…
"The books in this series can be read in any order, although it's probably best to read Resisting Ryan first, as an introduction to the village and the characters, whose stories will follow… in The Hart's Creek Stories."
Other Hart's Creek Titles
---