Wanting Walker
---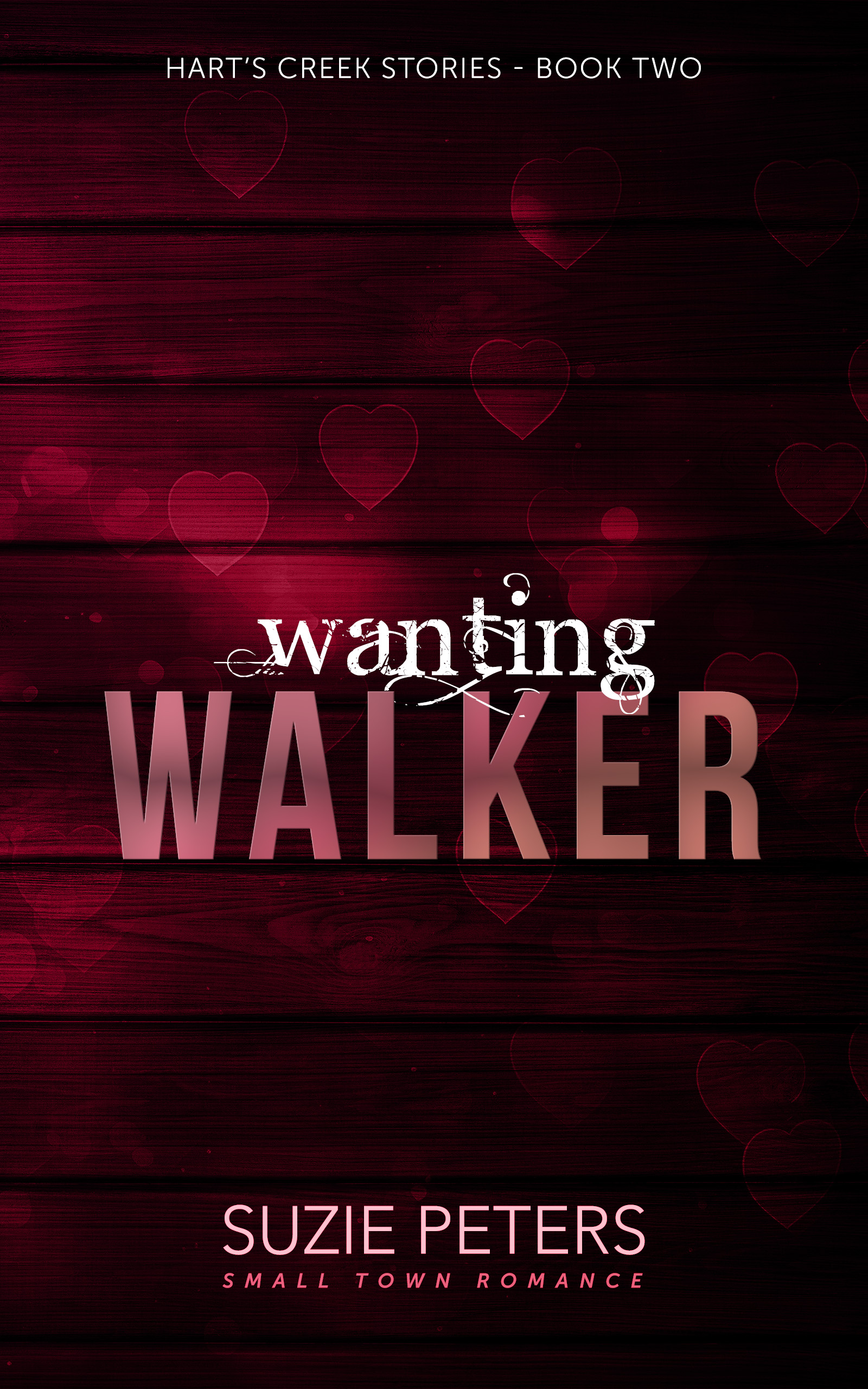 Sizzle Rating:

Romantic Sex and Language
Wanting Walker – The second Hart's Creek small town sizzling romance from Suzie Peters.
Imogen
There was only one thing missing from my perfect life.
But we were working on that. Or I thought we were, until that night when Jeremy came home and shattered all my dreams.
That's why I escaped to Hart's Creek. To heal a little, and find some peace.
The last thing I need is to fall in love…
Walker
I have a pretty good life.
I love my home, and my job, and I've just been commissioned to write a new TV show. What more could a man want?
Someone to share it with? Not me. I've been there before, and it didn't work out.
The last thing I want is to fall in love…
That's the thing with love. You don't get to choose, and if you're anything like Walker Holt, when you fall, you fall hard. All he has to do is persuade Imogen to fall with him…
The heat is on in this scorching love-at-first-sight, small-town romance, featuring graphic sex scenes and adult language… be warned!
This is the second book in the Hart's Creek Series, but can be read as a standalone story, with no cliffhanger, and a guaranteed HEA.
A note from Suzie…
"The books in this series can be read in any order, although it's probably best to read Resisting Ryan first, as an introduction to the village and the characters, whose stories will follow… in The Hart's Creek Stories."
Other Hart's Creek Titles
---